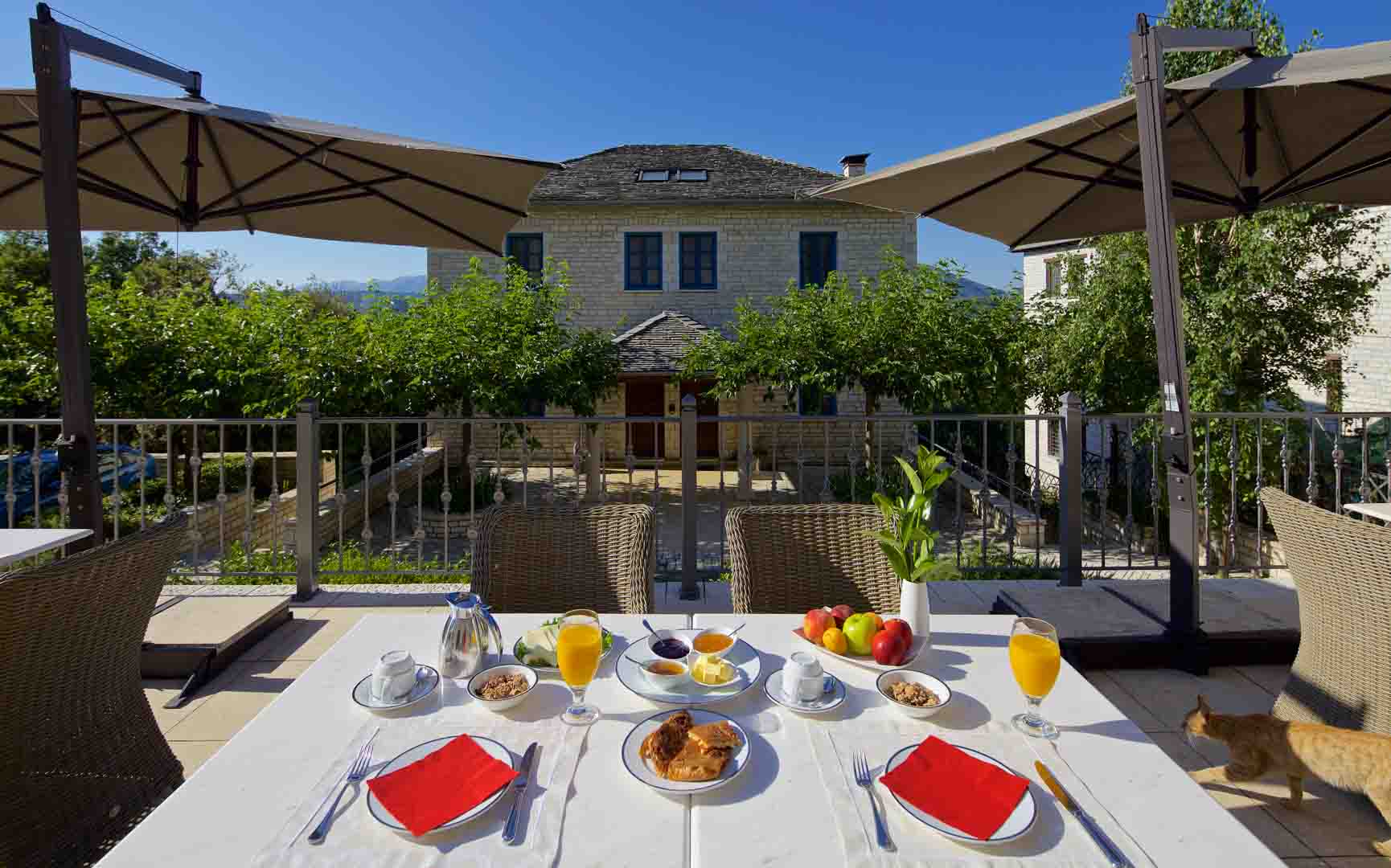 Stay - Relax - Enjoy
ZAGORI SUITES
Luxury Residences
The all suite boutique hotel, Zagori Suites, welcomes you to a retreat into the luxurious elegance. Located in  Vitsa, at the center of Zagori, next to Vikos Gorge and the beautiful river of Voidomatis is open all year  round, winter and summer. This aesthetic hotel is privileged to offer breathtaking views to the majestic  landscape of Zagori. Its central location makes is ideal to become your starting point to explore the  mountain paradise of Zagorohoria!  The hotel fits in perfectly with the surrounding environment, the nature's colors and scent and is the top  choice for couples, families and groups of friends who seek an elegant and comfortable stay in Epirus. In this  setting of incomparable beauty, Zagori Suites invites you to enjoy moments of pure relaxation and to  pamper yourself with an unforgettable experience in one of the most famous mountainous destinations in  Greece.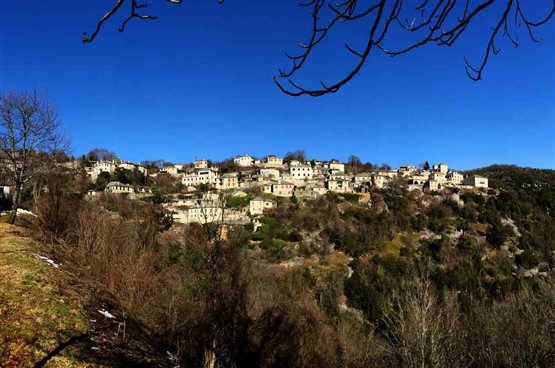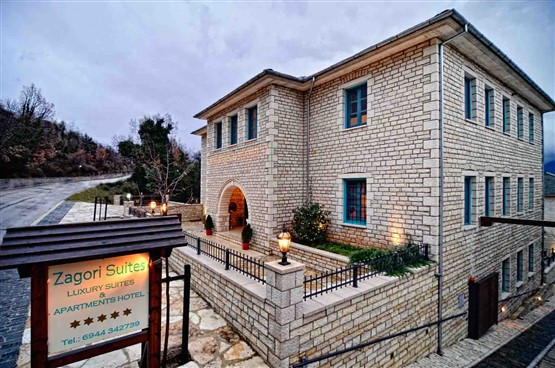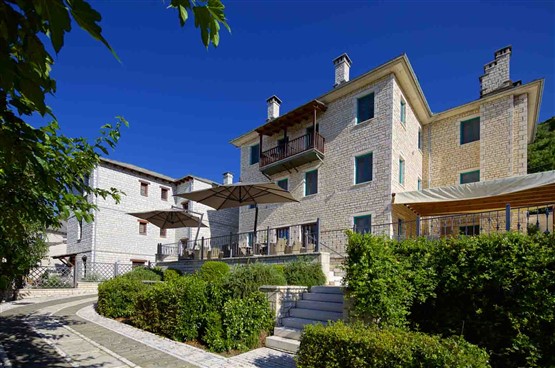 Vitsa is built at an altitude of 960 meters at the central Zagori. It is one of the 46 picturesque traditional villages in a magical setting amidst pine and fir trees. Vitsa is famous for the elegant houses, the cobbled streets, the numerous churches and beautiful views to Voidomatis valley. Vikos gorge is 1 km away. Don't miss the famous Skala of Vitsa which is a path built in a canyon and the famous old double‐arched stone bridge of Missios. The central location of Zagori Suites is ideal to become your starting point to explore the nature and other villages of Zagori like Monodendri, Aristi, Papigo and Ano Pedina.
Zagori Suites caters for the little guests who can enjoy themselves at the play room. There is a home cinema, a play station and many creative games, making this part of the hotel the most beloved place for our little friends.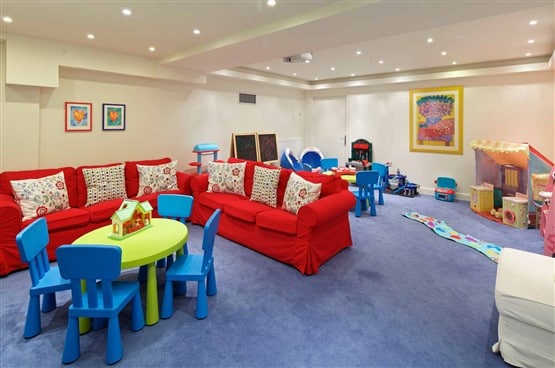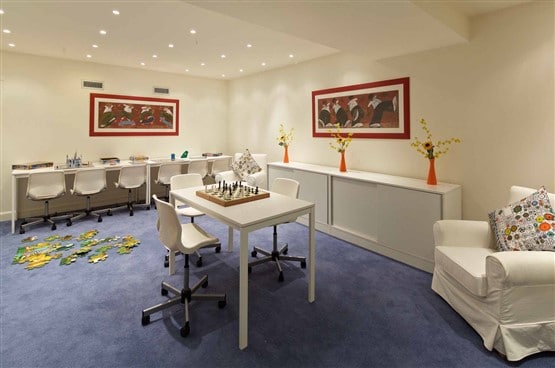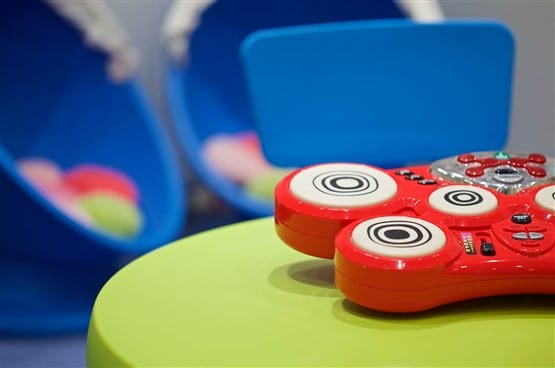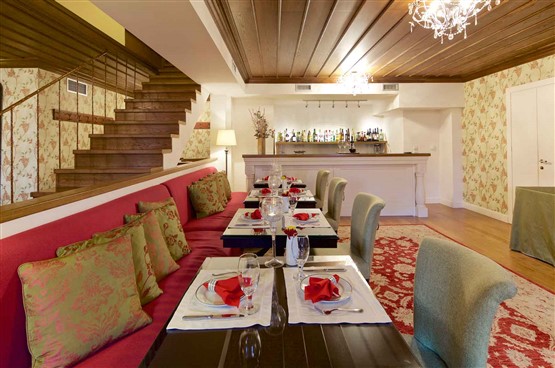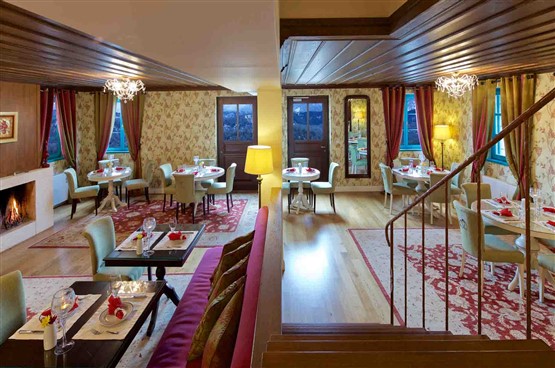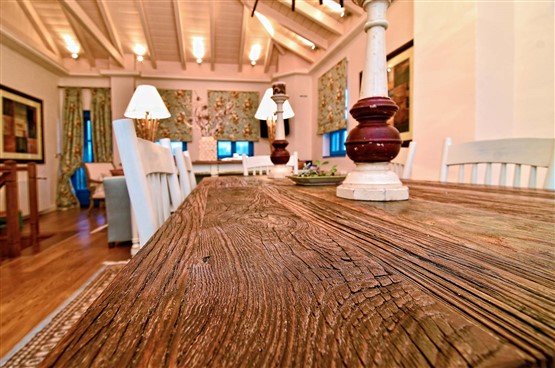 Begin your day at the cozy ambience of our chic breakfast Lounge that blends the local architecture with upholstery from London. During the winter time a variety of coffees and snacks is served at the lounge and guests can enjoy a glass of a local wine in front of the fireplace while during summer guests can relax at the large terrace with umbrellas, garden furniture and sun beds.
The rich traditional breakfast is based on local raw materials of high quality and includes homemade Zagori pies of various flavors, omelets with fresh eggs and sausages, local dairy products and yogurt, a variety of desserts and other local delicacies, homemade jams, fresh juices and seasonal fruits.Our Breakfast is certified by "Greek Breakfast" of Helenic Chamber of Hotels. Immerse yourself in the local cuisine. The culinary experience of Zagori comes from the heritage of Epirus where meat and dairy products were the most important nutritional trends. Local delicacies not to be missed include local Feta cheese, lamp and handmade pies stuffed with cheese, meat, mushrooms etc. After a long trek, rafting or sightseeing there is nothing better than sitting by the fireplace or gazing the sunset behind the cliffs, while eating a really delicious food.

Mrs. Aliki will prepare for you a pick nik basket with traditional handmade pie of your choice to take it along your excursion in Zagori.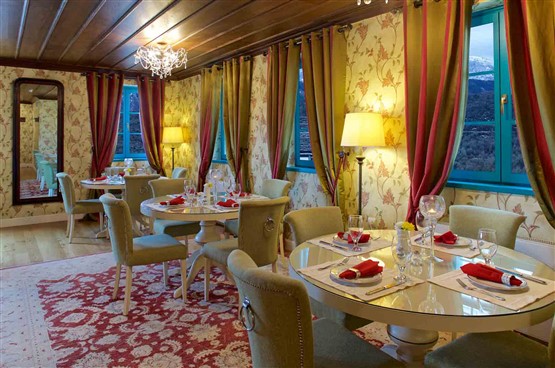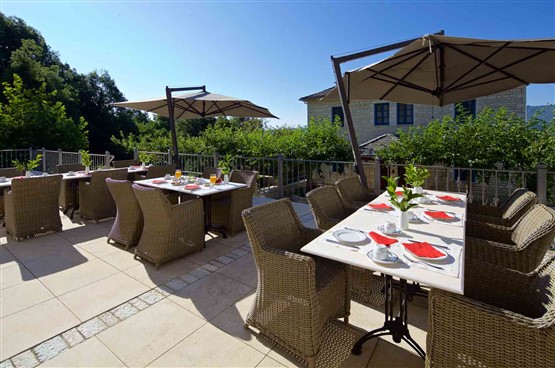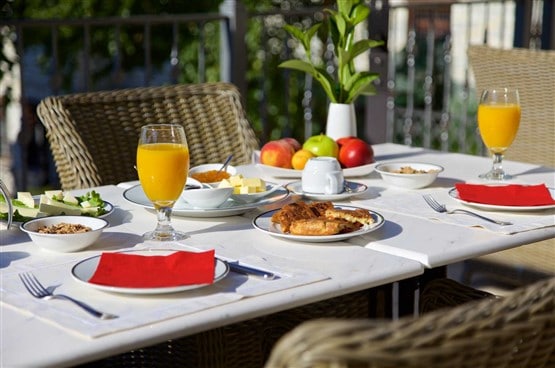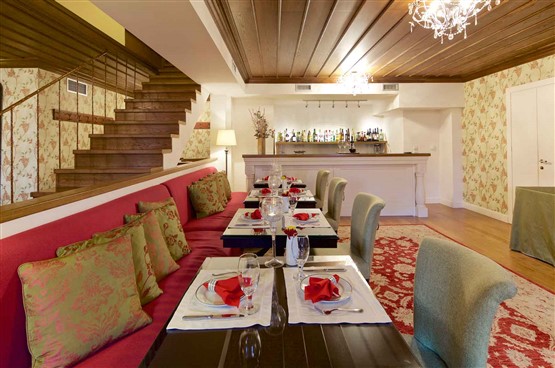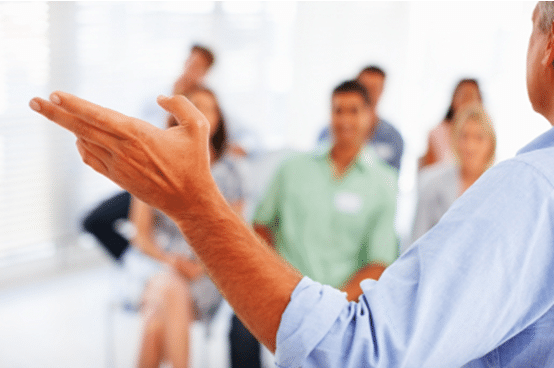 Our air conditioned meeting room can host small conferences. The meeting space is equipped with whiteboard, projector, projection screen and Wi-Fi. Catering services are also available and can be adjusted to the group preferences. We can take care of your needs, welcoming your team and business partners in a sophisticated atmosphere while you focus on the content of your program.
With attention to the slightest detail, our team will make sure to create the ultimate wedding experience for you and your loved ones. We invite you to start the journey of a lifetime, celebrating your love and devotion in Zagori Suites, for memories lasting a lifetime.
For that special day we can provide fairytale wedding suites with breathtaking views of Zagori Mountains. Our lounge area can host small wedding receptions with special menu of local delicacies. Our elegant hotel areas combined with a great variety of spectacular nature spots can make your next day photo shooting a dreamy image collection.